Product description: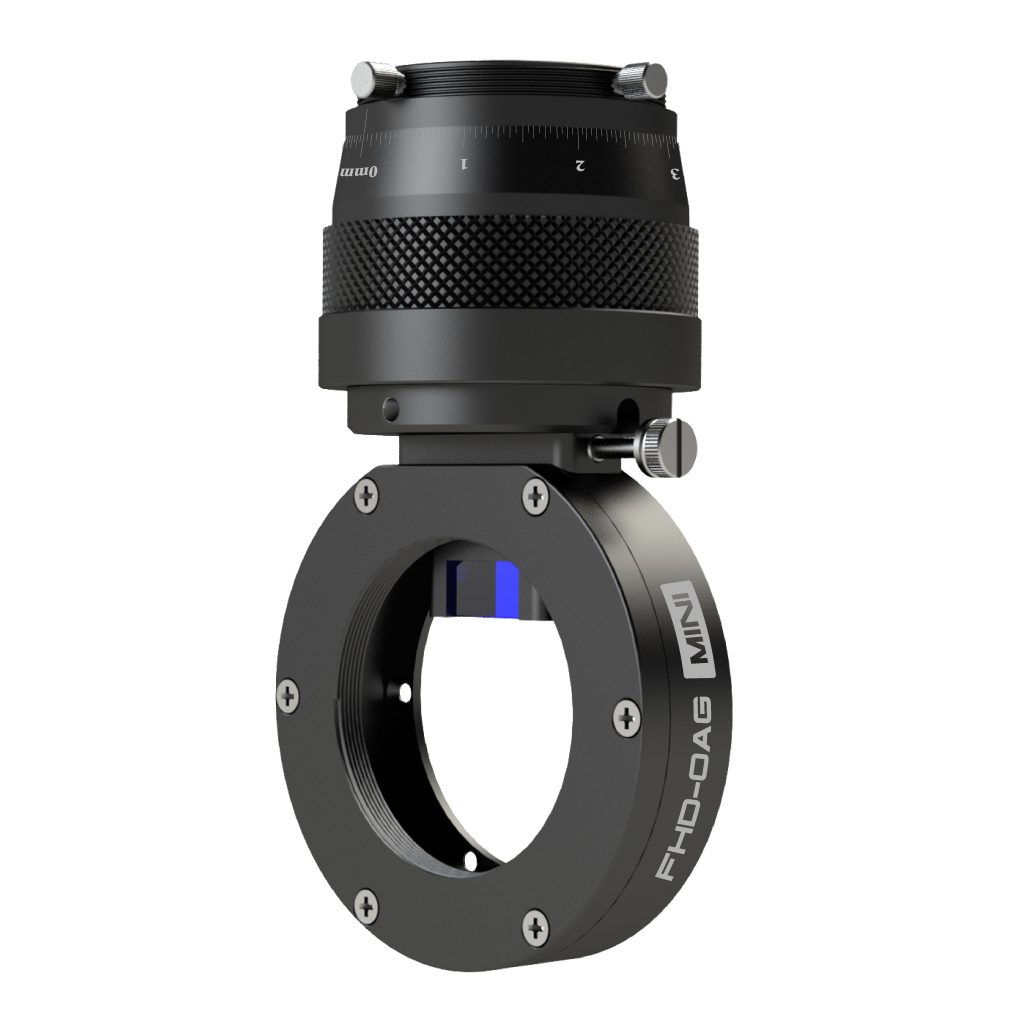 FHD-OAG MINI
Support model: Ares series, planetary cameras.
Material:Aluminum 6061-T6
Extention Length: 17.5mm
FHD-OAG parts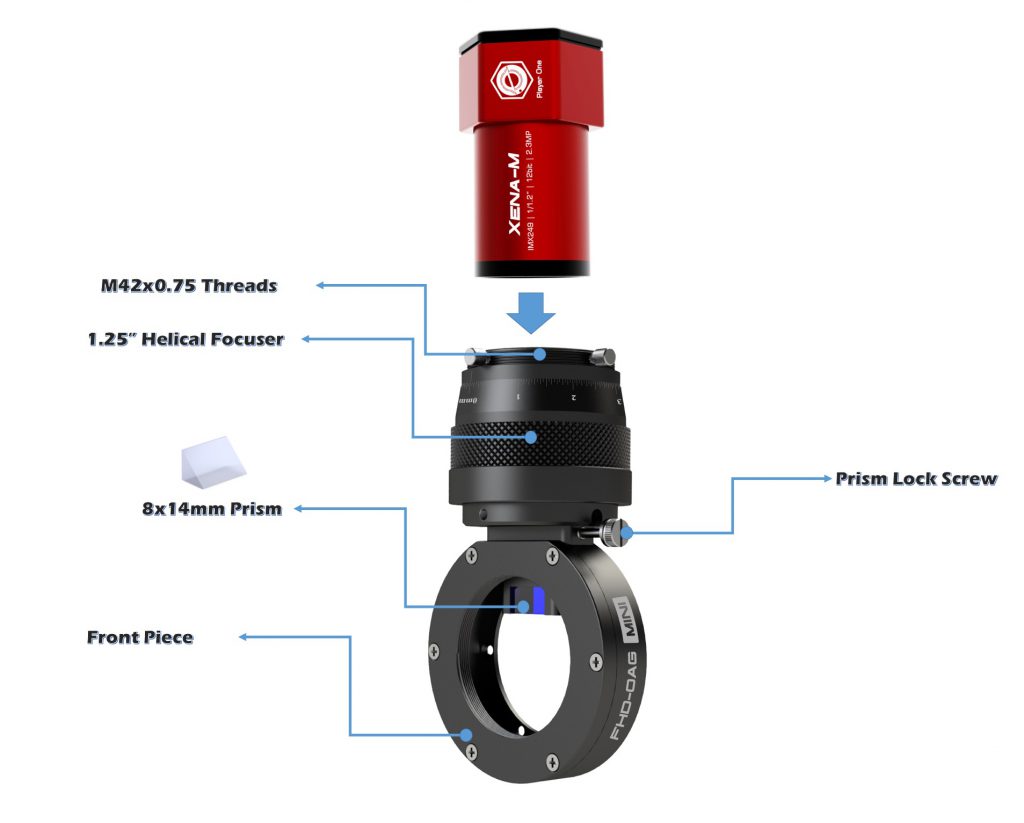 No Vignetting Design
FHD-OAG use 8*14mm prism, it is close to 16:9 format. It can give no vignetting result on Xena-M camera, and because the prism height is only 8mm, the prism could closer to light path center and accept more lights.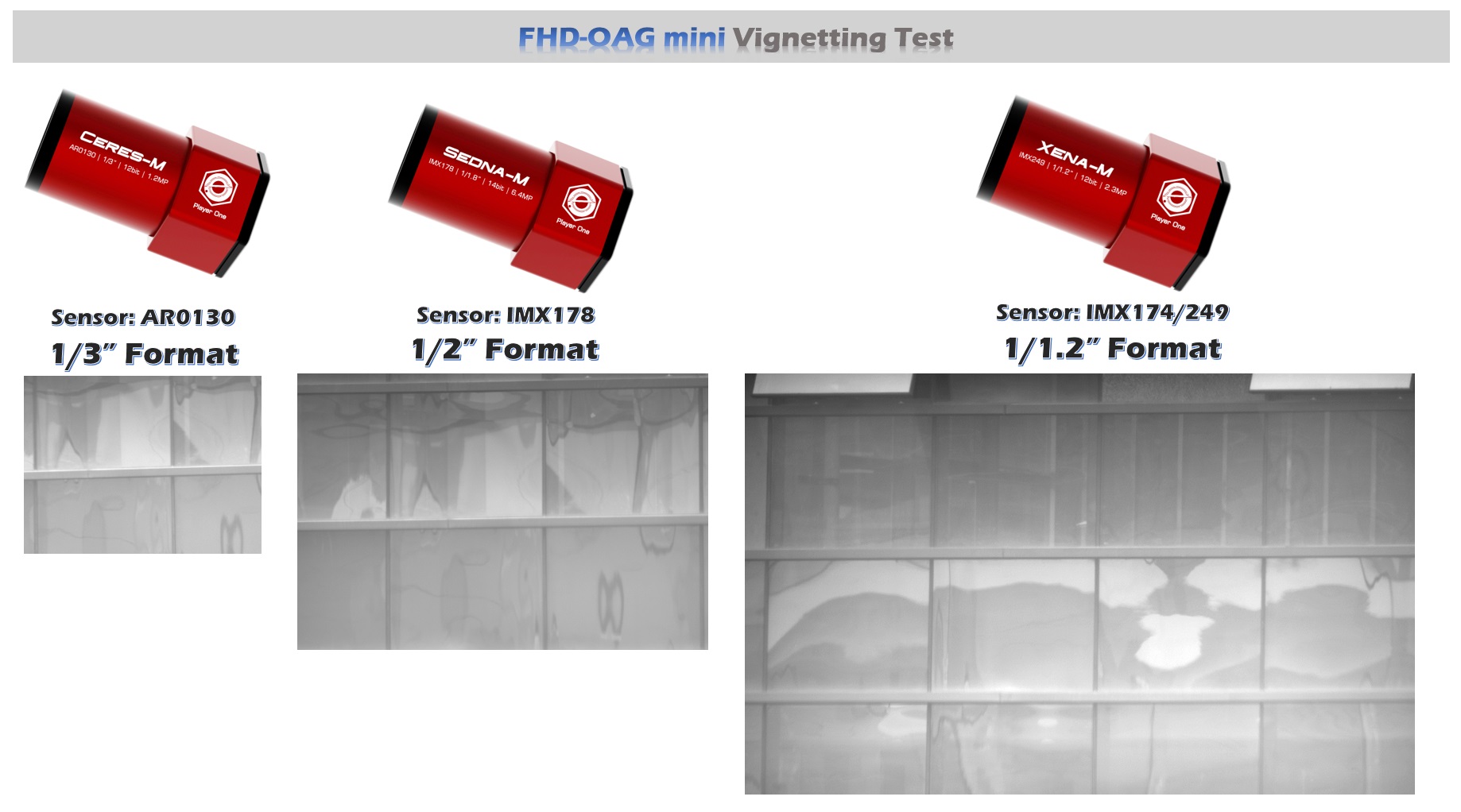 Connection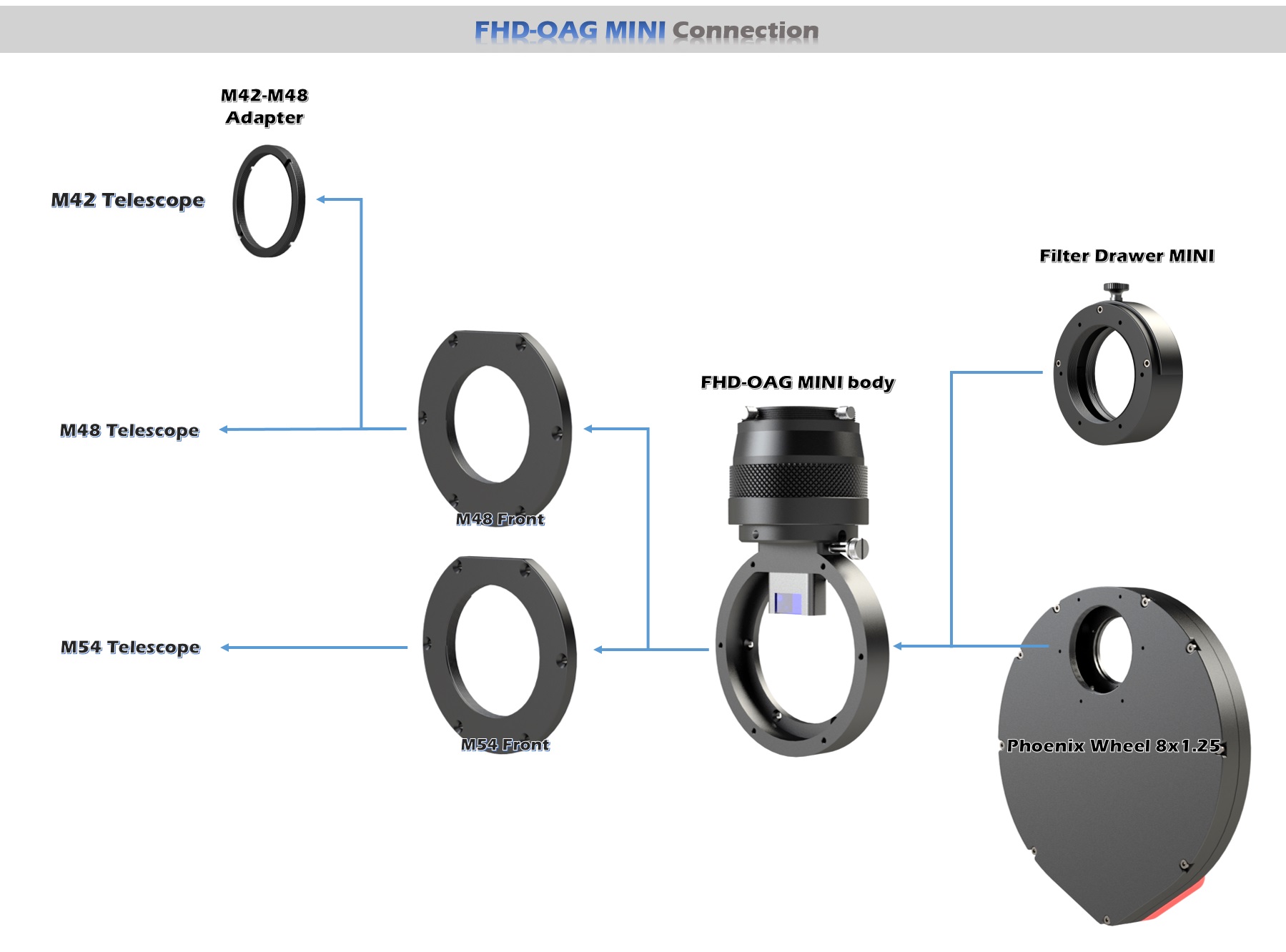 Mechanical Drawing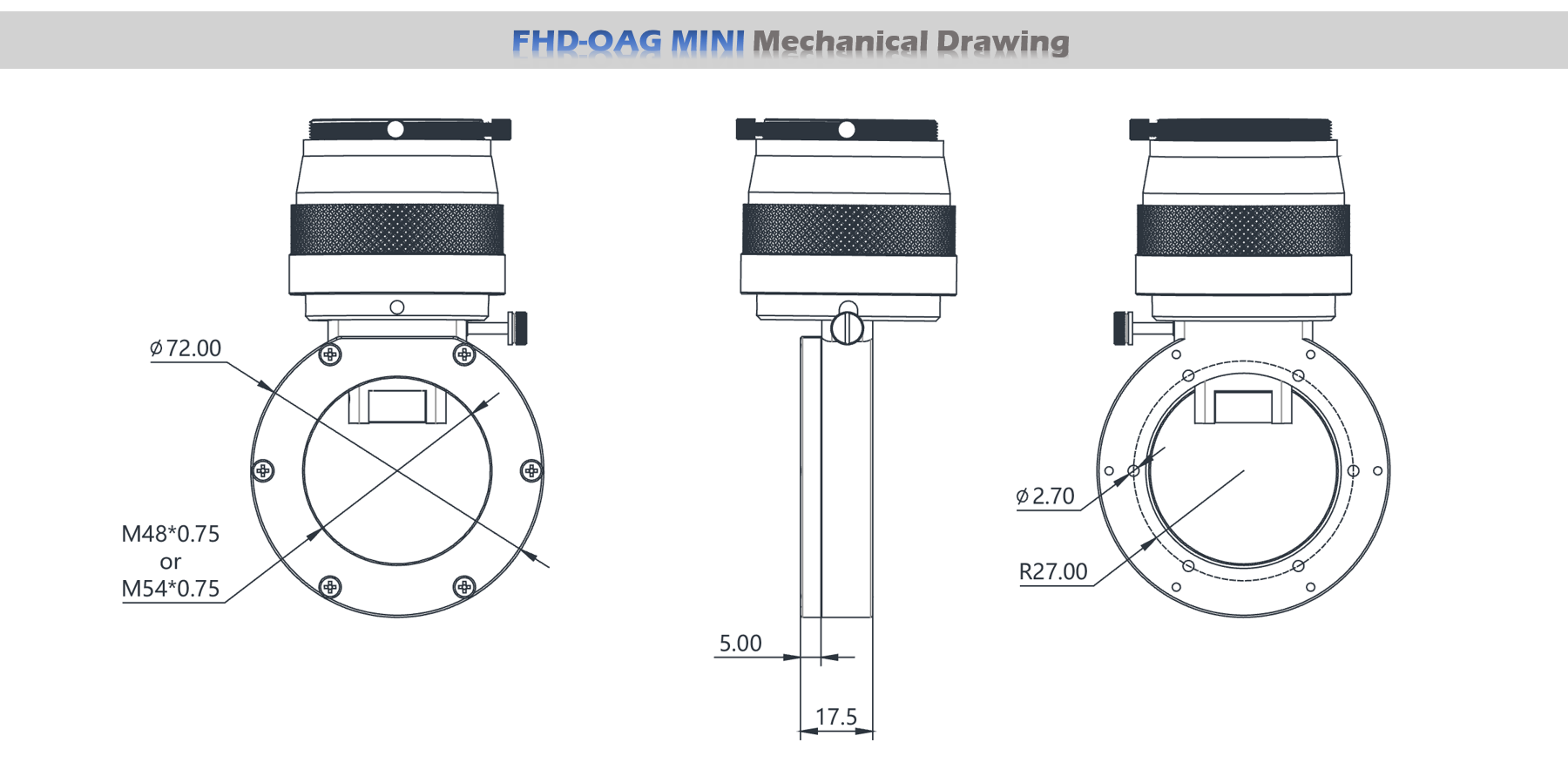 Package List